GILLYGOOLEY — Cars, trucks and the occasional tractor whizzed past Gillygooley Primary School. The laughter of kids playing on blow-up obstacle courses disturbed the dairy cows grazing in the field behind the school. The three classrooms, parking lot and playground teamed with people from the community coming to support Gillygooley Primary's 28 students and their spring fair.
"We had hundreds of people here on Saturday," one of the three teachers at the primary school, Jayne Baird, said. "Because it is such a community."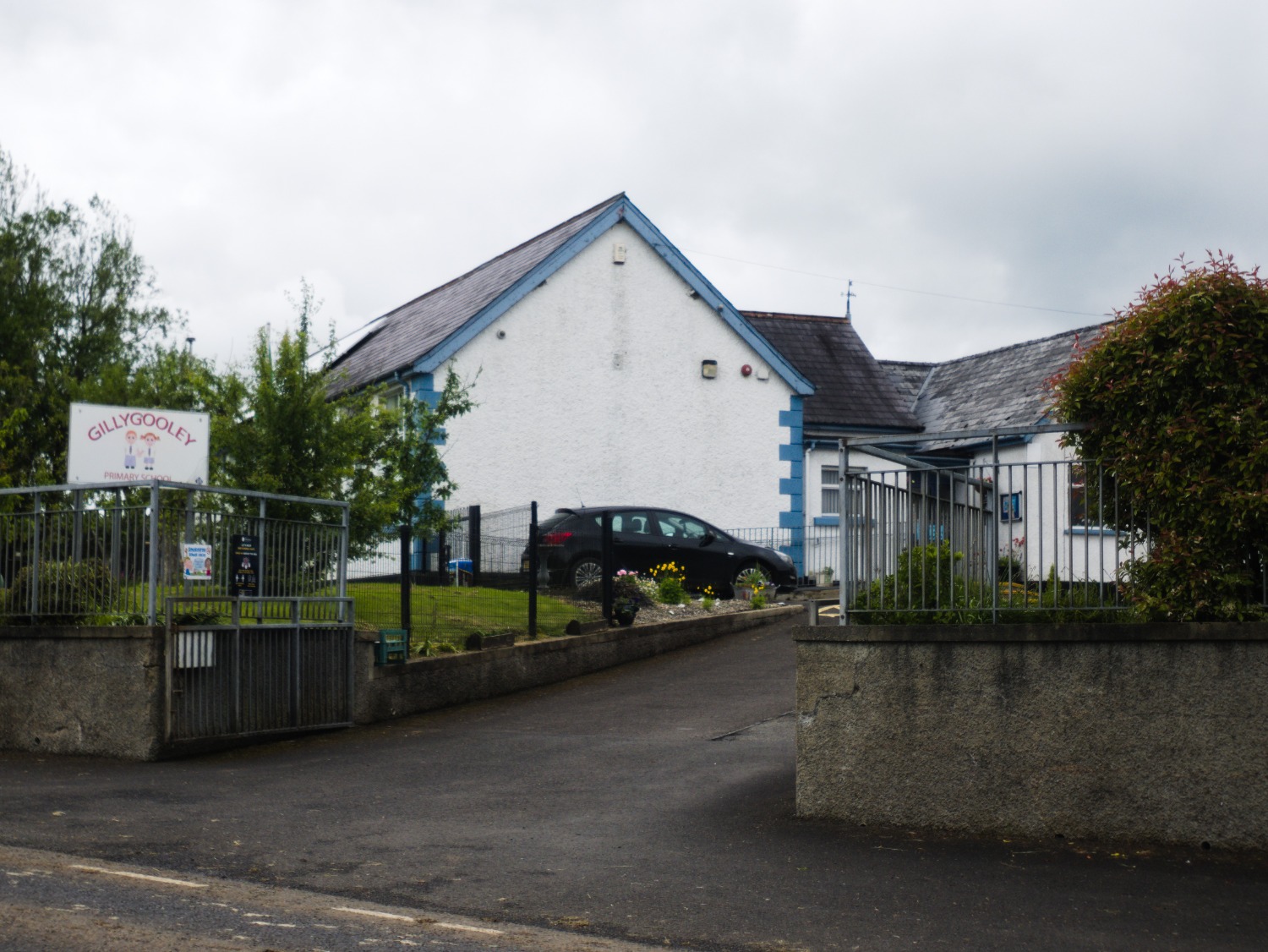 Despite the turnout, this is a small place. Depending on whom you ask, Gillygooley is either a small village, a collection of houses or just a road outside Omagh on the way to Castlederg. The only communal buildings include a Presbyterian church, an Orange Hall and the school. And the school needs more students if it's to stay open.
It's among schools that could close this August, as identified by the Northern Ireland Education Authority. But Gillygooley doesn't want to let that happen. All of the parents voted in April for the school's transformation to an integrated status. The move bought Gillygooley Primary a few months before closure will be discussed again; the new head of the Department of Education needs to approve the change by December.
Gillygooley Primary was one of a handful of schools in Northern Ireland that went this route: to consider integration as a means to boost enrollment and stave off closure in a country long held to schools affiliated with either Catholic or Protestant churches.
But it's not the most popular choice. Less than 10% of Northern Ireland's schools have integrated, which entails maintaining a 40-40-20 mix of students who identify as Protestant, Catholic or have other religious affiliations. The movement was helped along when the Northern Ireland Assembly passed the Integrated Education Bill on March 9. The bill commits the Department of Education to actively support integration, in part by making it easier for those schools and parents actively pursuing it.
The bill still faces a political fight and its future is uncertain while the government re-organizes after the May 5 election. It also didn't come with a roadmap for schools to go about the process of integration. But when towns evaluate this bill in combination with the Sustainable Schools Policy from the Department of Education — which stated in 2009 that rural schools with under 105 enrolled students were not viable in the long run — integration looks more attractive than closure.
The tradition of religious education, however, is pretty ingrained. When small schools close, what typically happens is those students are relocated to other towns, staying within schools that are either Catholic or Protestant, Ulster University researcher Mathew Milliken said. Combining the Protestant and Catholic students into one school within the same village can potentially keep at least one of the schools open, he said.
Overlooking the Irish Sea, Seaview Integrated Primary School lies in the shadow of the church next door in Glenarm, a 20-minute drive to the nearest Tesco. Like Gillygooley Primary, Seaview faced threats of closure before September 2021, when it became NI's first Catholic school to change its status to integrated.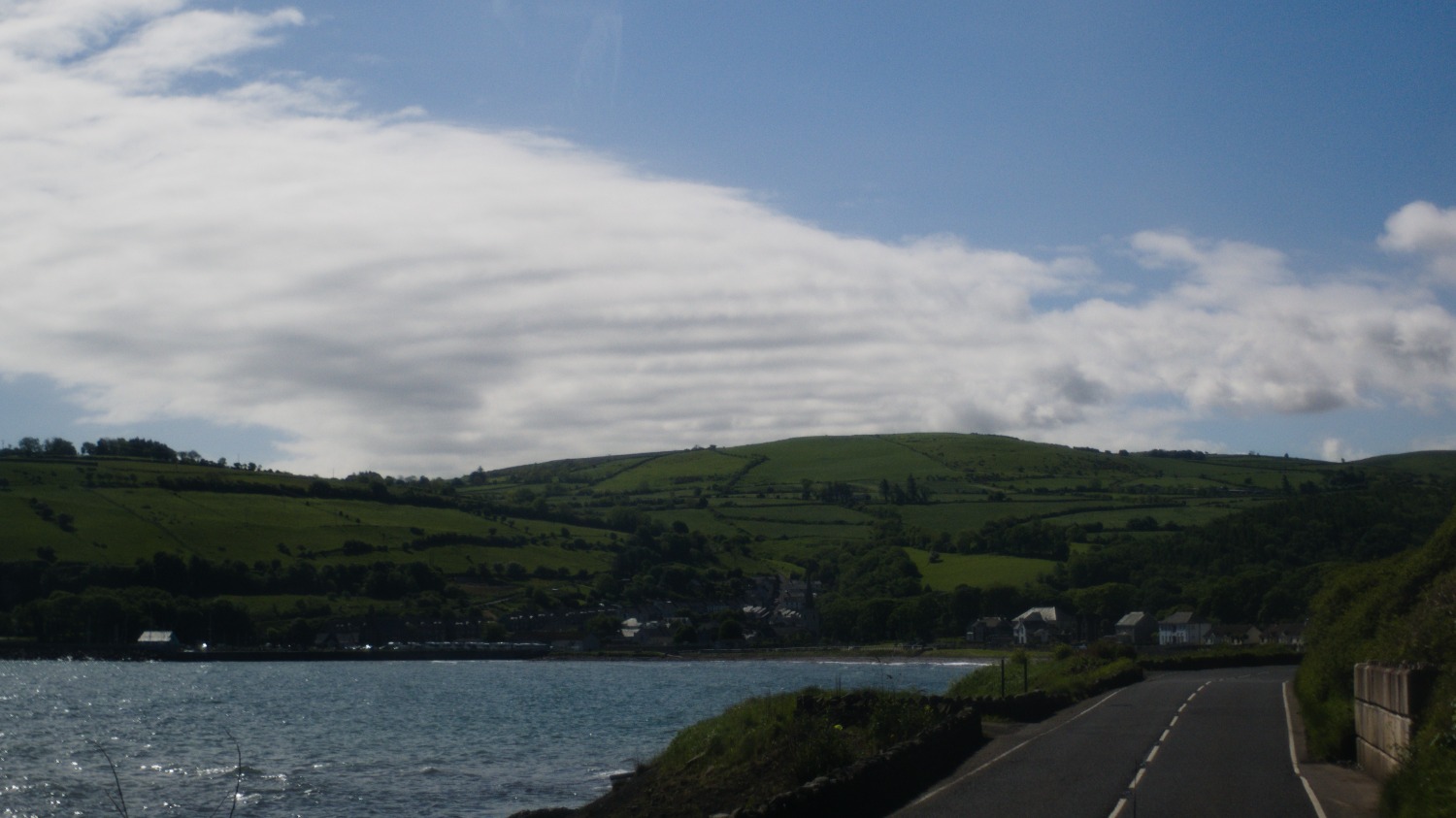 It had been years in coming. Shortly after becoming Seaview's principal in 2014, Barry Corr was informed by the Council for Catholic Maintained Schools it was going to close the school due to low enrollment. At the time, it had 33 students.
The council was cost-cutting, Corr said, without taking into account what Seaview was doing right. "If you have a school, which is well run, well managed within budget and you've got excellent teachers, that school should be allowed to operate."
Corr began the process of integration by having Seaview participate in shared education where schools from different backgrounds come together for events. Both Glenarm and Gillygooley were already fairly religiously mixed communities, so integrating was not an entirely uphill battle. With the help of organizations that promote integration, Seaview became the first Catholic school to integrate transfering the school and grounds from being owned by the Catholic Church to the government.
Integrating doubled Seaview's enrollment. But after a year, it's still falling short of the number of students required to be considered sustainable. But it may have bought Seaview more time before being forced to close. Even though it's not an assured way to stay open, Gillygooley Primary hopes to replicate that.
The threat of closure has already affected parents' decisions. Some refused to send their kids to Gillygooley Primary for fear it would close, according to Brenda Caldwell, principal and teacher at Gillygooley for 29 years. Even when her youngest was going through primary school, Caldwell often said to the other teachers, "Where am I going to move her? Where am I going to take her?"
The Education Authority assesses schools' sustainability using several variables, including years of low enrollment and budget deficits. In addition to low enrollment, Gillygooley Primary had a couple of years of running in the red.
This process is called "area planning." It takes a regional look to make sure NI has a network of schools to serve communities with the right type and right size. Michael McConkey, the Head of Service for Area Planning, said the organization is trying to make better use of the education budget in this way. "There simply isn't enough money coming into the system to support the number of schools we have."
From a numbers standpoint, closing small schools makes sense. It costs nearly £4,000 per student in primary schools near Omagh that have between 61 to 105 students enrolled, according to data from the Education Authority. The cost drops £500 for schools that have 106 to 210 students.
However, small schools offer experiences and opportunities that are different from larger schools. For example, everyone gets a role in the Christmas play, no matter their talent or skills, said Jayne Baird, who has lived near Gillygooley for most of her life and started teaching there six years ago.
"Anything that they're not getting on paper, they get as a person: that friendliness, that confidence," she said.
Some children need that more calm environment and parents should be able to choose small schools, said Baird, as a herd of dairy cows grazed in the field behind the school. A carton of eggs collected by the students from the school's chickens sat on top of the mini fridge in the teacher's lounge. Some families have taken to checking in on the chickens on the weekends.
A lot of people are looking for that sense of community.
When the students leave the school on Fridays, Braid said, they are back for youth club and the parents hang out connecting with their own support group. "That continues through even when they're in secondary school," Baird said. "They might go to different secondary schools, but they are still a part of the gang."
The move to integrate the school led to the parents of 60 students expressing interest in changing schools and sending their children to Gillygooley. The teachers of Gillygooley hope to keep the 85-year-old school open for as long as possible.
"It's the children that are missing out when they close small schools," Baird said.