Having had their reporting trip canceled in the summer of 2020, students at the University of Montana planned a second try to report on Northern Ireland in the wake of Brexit. Unlike in 2020, students began using Zoom and other technology to interview experts, talk with businesspeople and explore issues they hoped to report on in person in May 2021.
But as the vaccination effort dragged on and concerns about covid remained high, the University canceled all summer travel in 2021 as well. Still, with a series of stories and interactive features, the reporters in International Reporting produced the following series:
Going into the spring of 2021, these 11 journalists knew the odds were stacked against them. New variants of the covid-19 virus had much of the United Kingdom locked down and a slow start to the roll-out of vaccinations made the chances of traveling to Northern Ireland in May 2021 slight. But they dived into the course anyway, reporting via Zoom and developing interactive maps and timelines. For this bio page, I asked them to have a little fun and to photoshop themselves into different places in Northern Ireland. And like so many other things I asked of them this semester, they just got it done.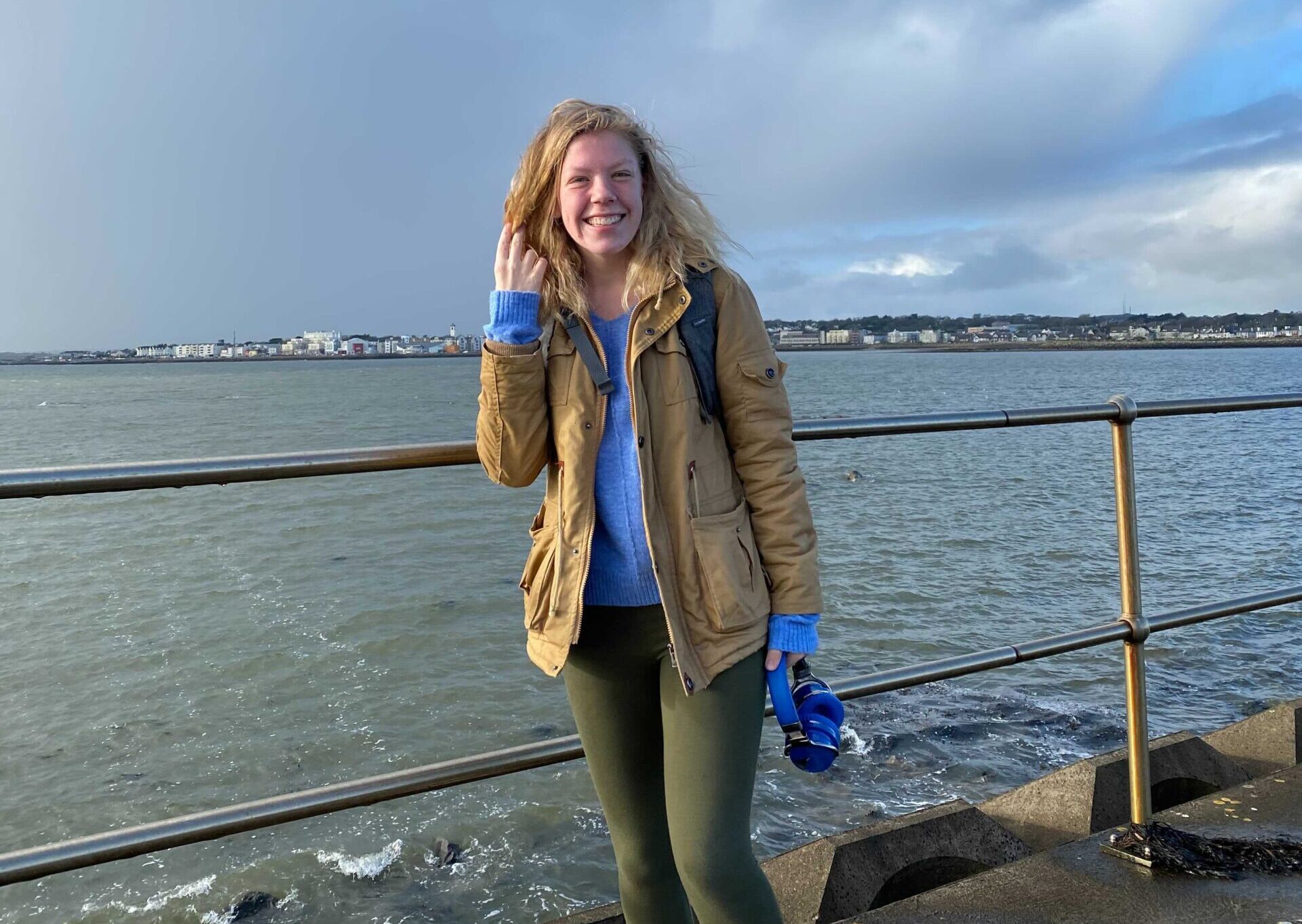 Noelle Annonen
Noelle Annonen is a senior graduating with a Bachelor of Arts in Journalism at the University of Montana in May 2021. Annonen has worked as a reporter with the Montana Kaimin and as a copywriter with Maxmedia in Dublin, Ireland. She is currently pursuing a career in radio broadcast journalism and hopes to work as a freelance journalist overseas.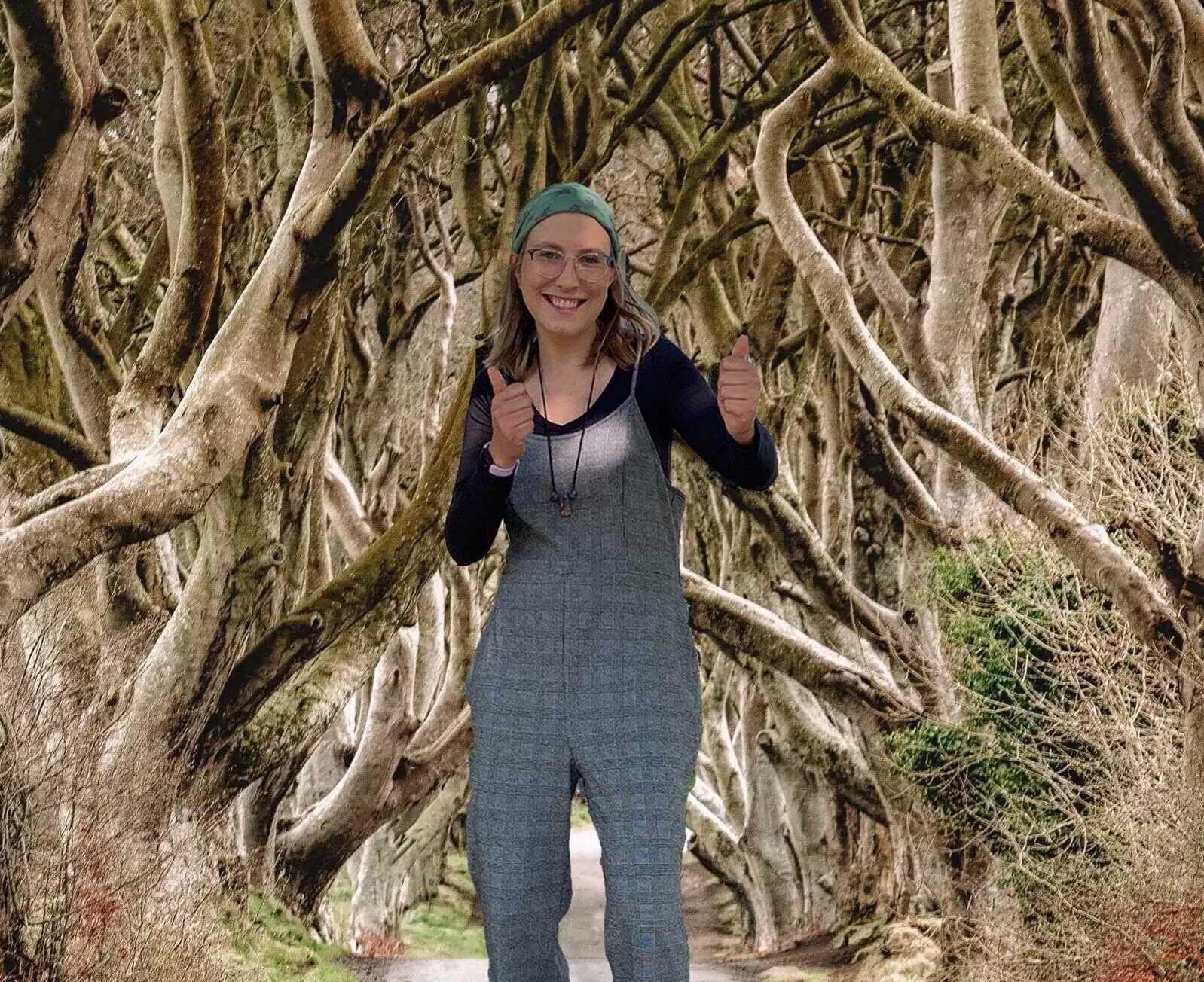 Mazana Boerboom
Mazana Boerboom is a senior from Holladay, Utah, studying journalism and geography at the University of Montana. Her love for storytelling began before she could write and has blossomed into a passion for sharing the stories of others through the written word. Mazana has been fascinated by the rich history and culture of Northern Ireland and wants to explore more of the unique people and stories of the region. She's excited to begin her second year as news editor at UM's independent student paper, the Montana Kaimin, and to hopefully visit Northern Ireland with the 2022 international reporting class.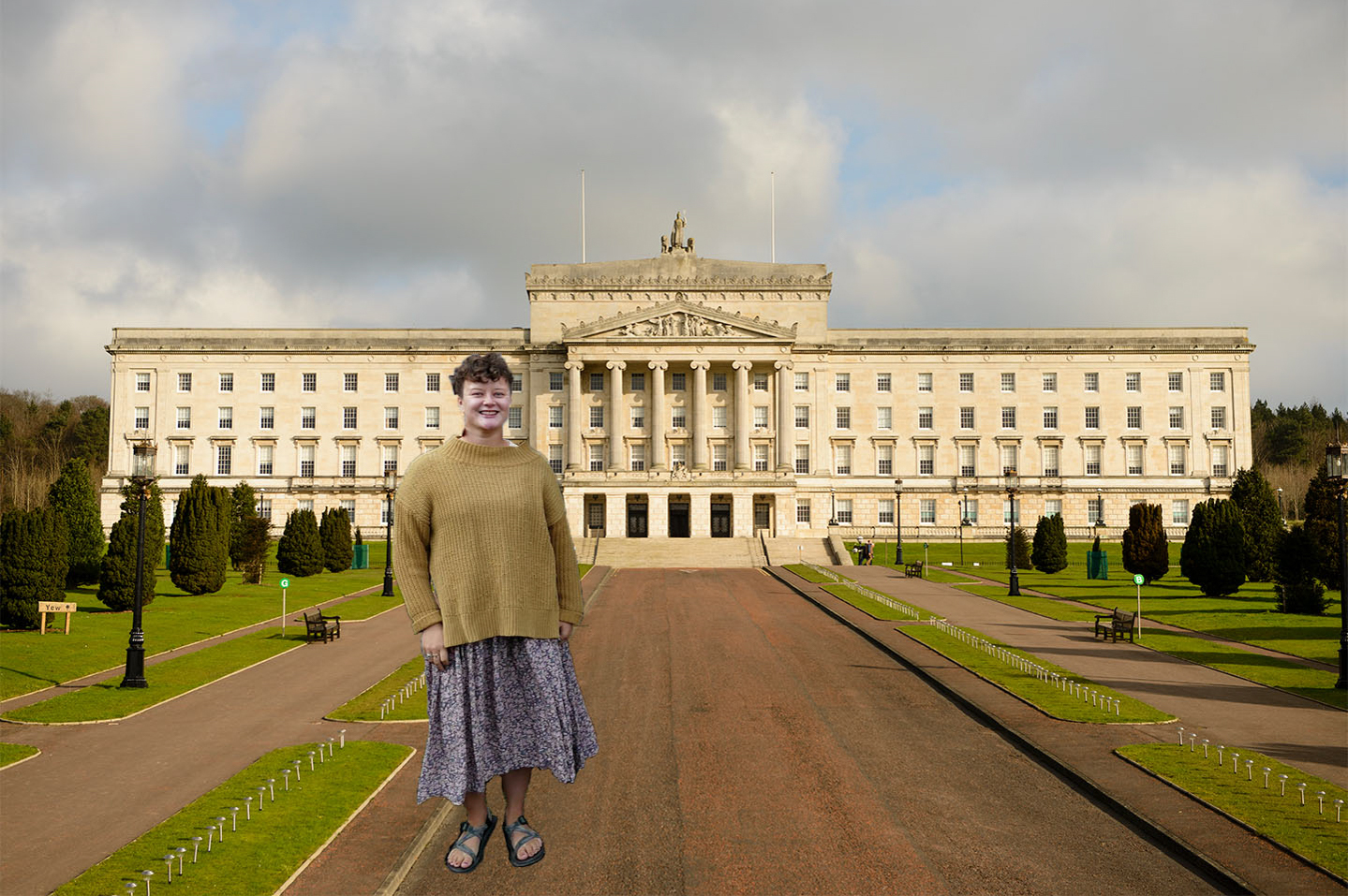 Madeline Broom
Madeline Broom is a print and radio journalist graduating this spring with degrees in journalism and environmental studies. Madeline has a passion for telling unique and unusual stories. Having never been to Northern Ireland, she has enjoyed the opportunity to get to know the country through reporting from Missoula.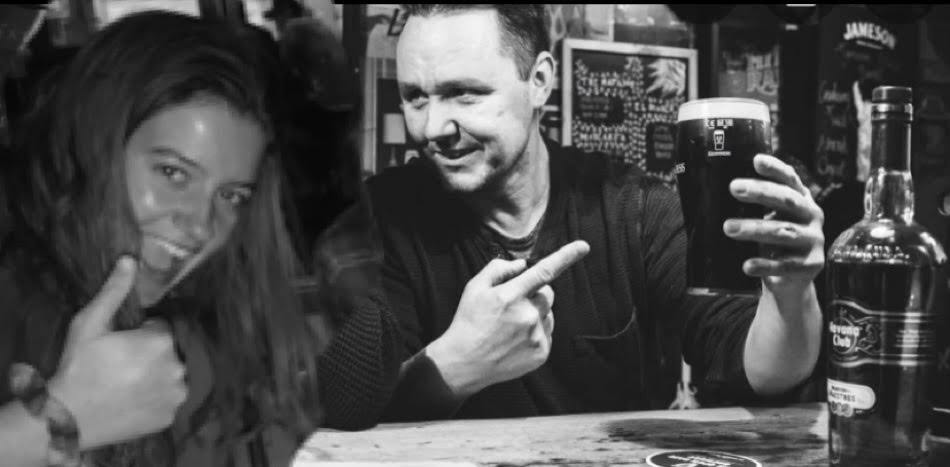 Hanna Campbell
Hanna Campbell is a student journalist at the University of Montana. She has worked for her student newspaper, the Kaimin, for a year and a half and published a variety of stories. Her work for the prestigious Native News Honors Project through the University allowed her to cultivate a deep understanding of the nuances of reporting on minorities, as well as her time living in Kenya, Africa for two years. She is a thorough- enjoyer of anything outdoors.
Andrea Halland
Andrea Halland is a senior studying journalism and English literature. Her favorite activities include reading with her cat and hiking with her dog. She is the copy chief and digital editor of the Montana Kaimin, UM's student-run newspaper. Her dream is to go into editing, either of news or literature so that she can get paid to read.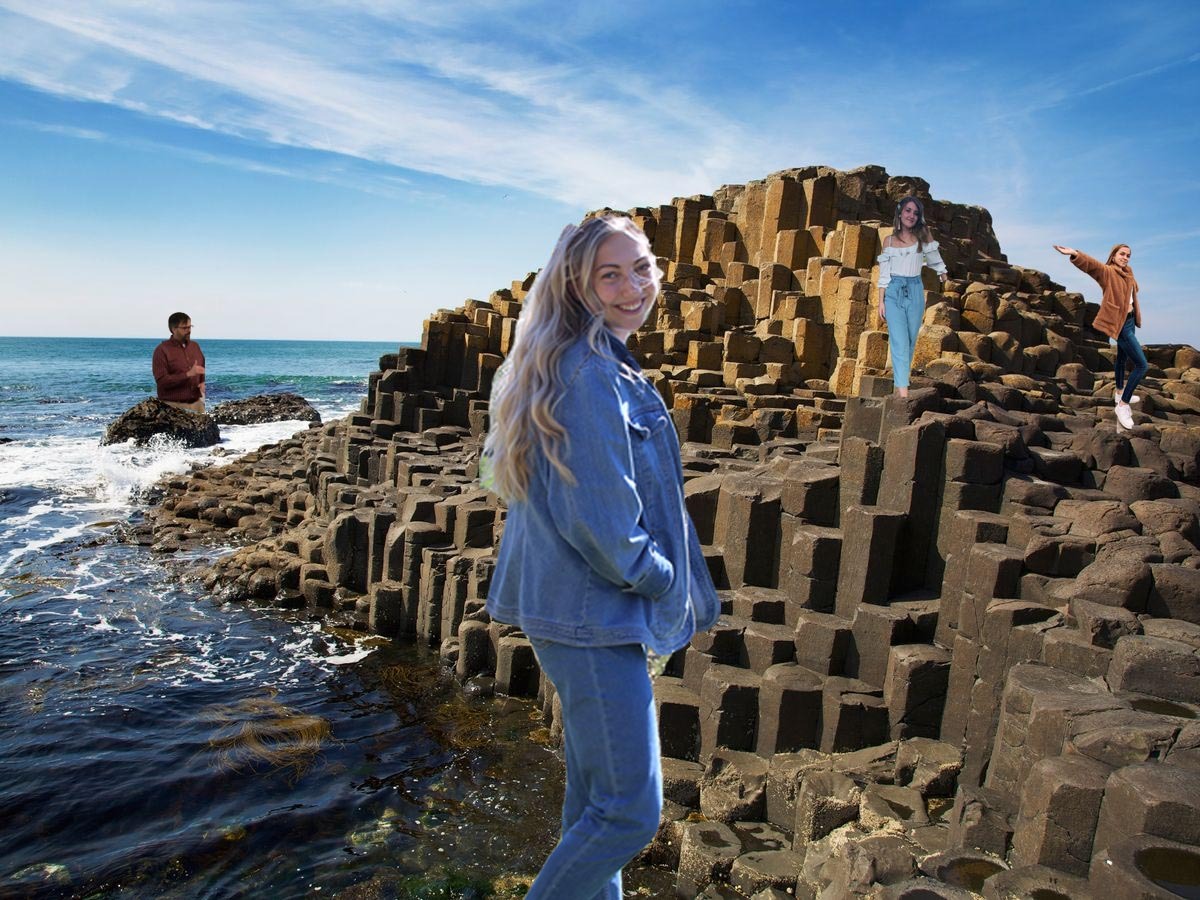 Morgan Kellar
Morgan is a communication studies major and media arts minor at the University of Montana. She is actively interested in how people communicate using visual mediums, including via murals. Her interest in Ireland brought her to the University's International Reporting class. She has enjoyed learning more about the region's historic conflict and its impact on Northern Ireland today. Although unable to report abroad, Morgan hopes to study in Cork, Ireland Fall 2021.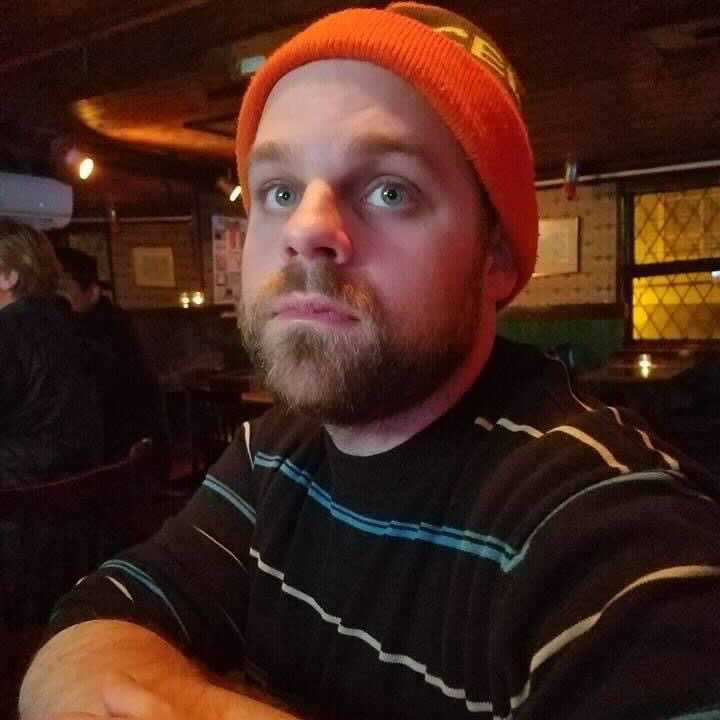 Asa Thomas Metcalfe
Asa Thomas Metcalfe is a travel blogger, freelance art editor, and short story writer from Vermont. He is currently studying journalism at the University of Montana and hopes to one day visit Ireland. His work can be found in the archives of American Vulgaria and Verbicide Magazine or by simply googling his full name.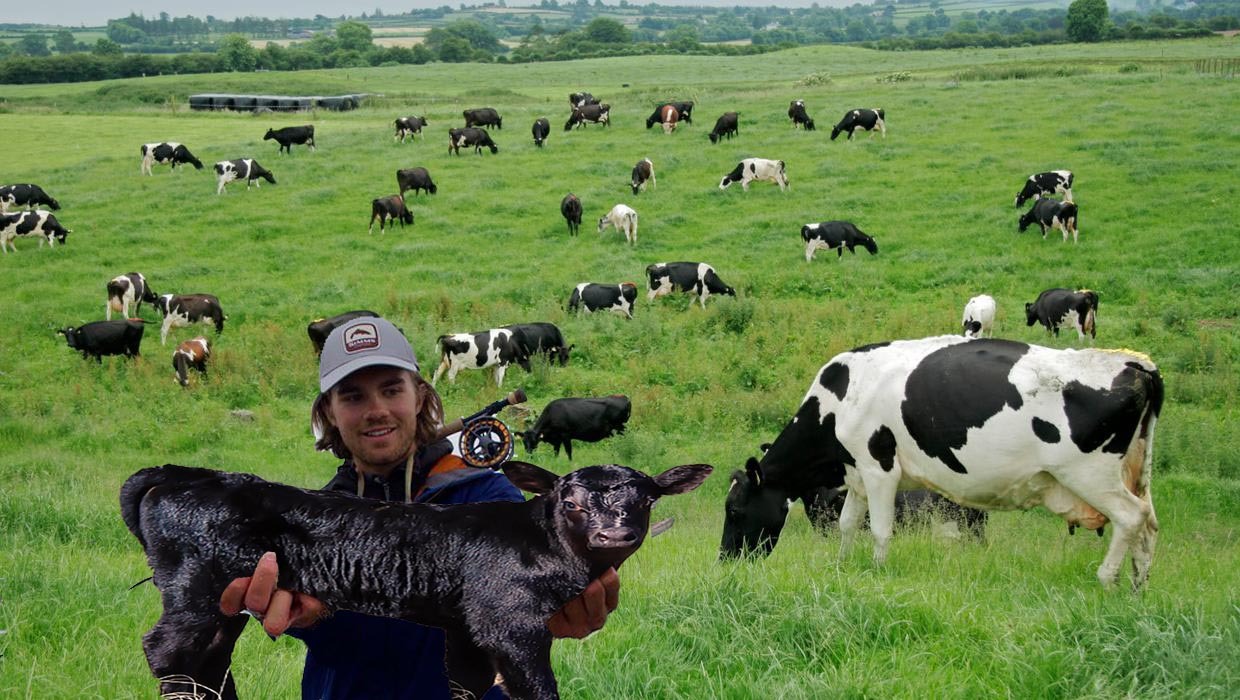 Aidan Morton
Aidan Morton is a print and radio reporter based in Missoula, Montana. His work has appeared in the Montana Kaimin, the Great Falls Tribune and the Montana Standard. Originally from Bozeman, Aidan never leaves the house without a pen and paper, his Tascam and a fly rod.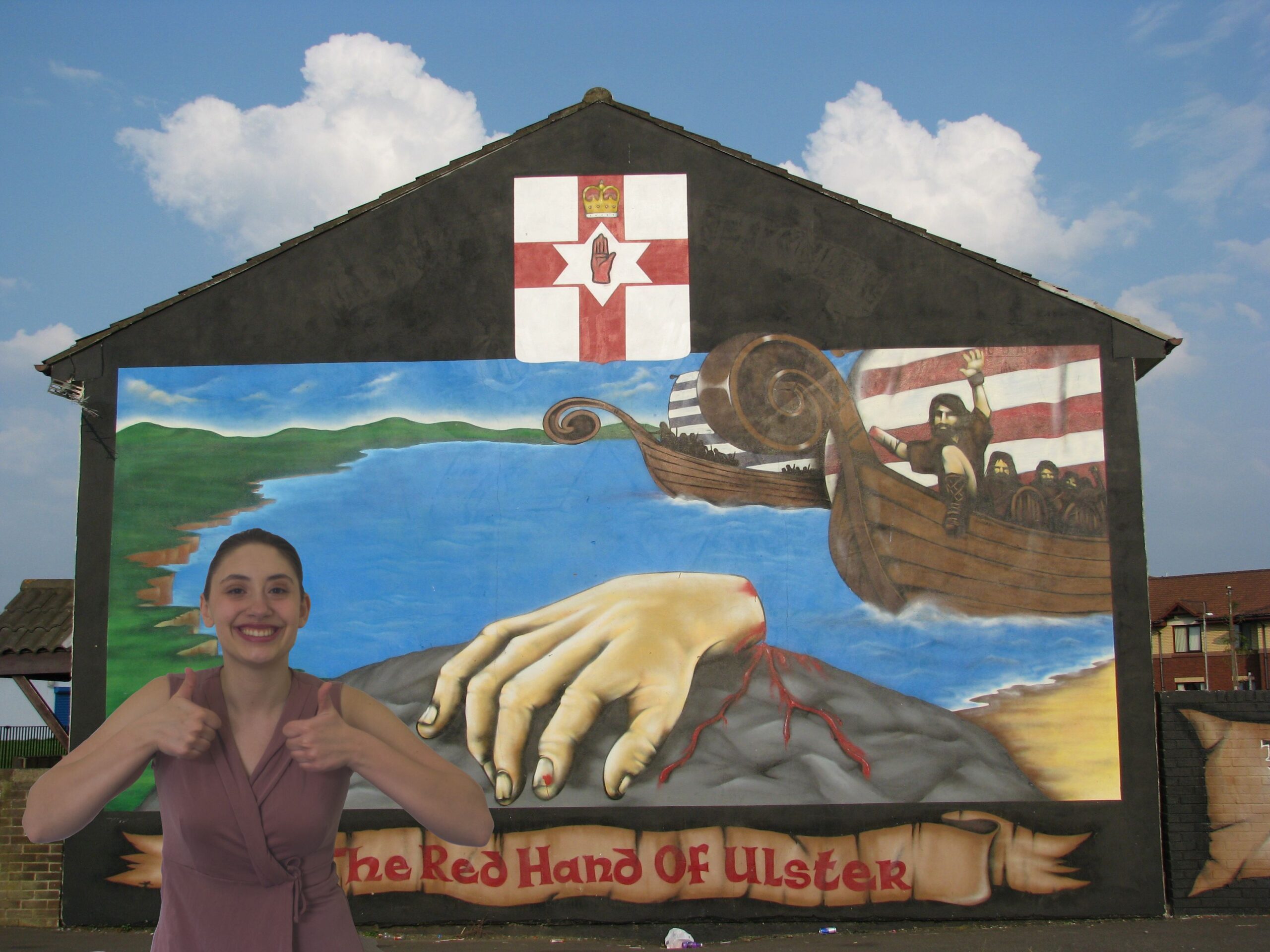 MaKayla O'Neil
MaKayla O'Neil graduated from a small school in central Montana. She is majoring in journalism and minoring in business administration at the University of Montana. She is also working as the design editor of the student newspaper, the Montana Kaimin. Her goal is to pursue a career designing for magazines and other publications while writing freelance.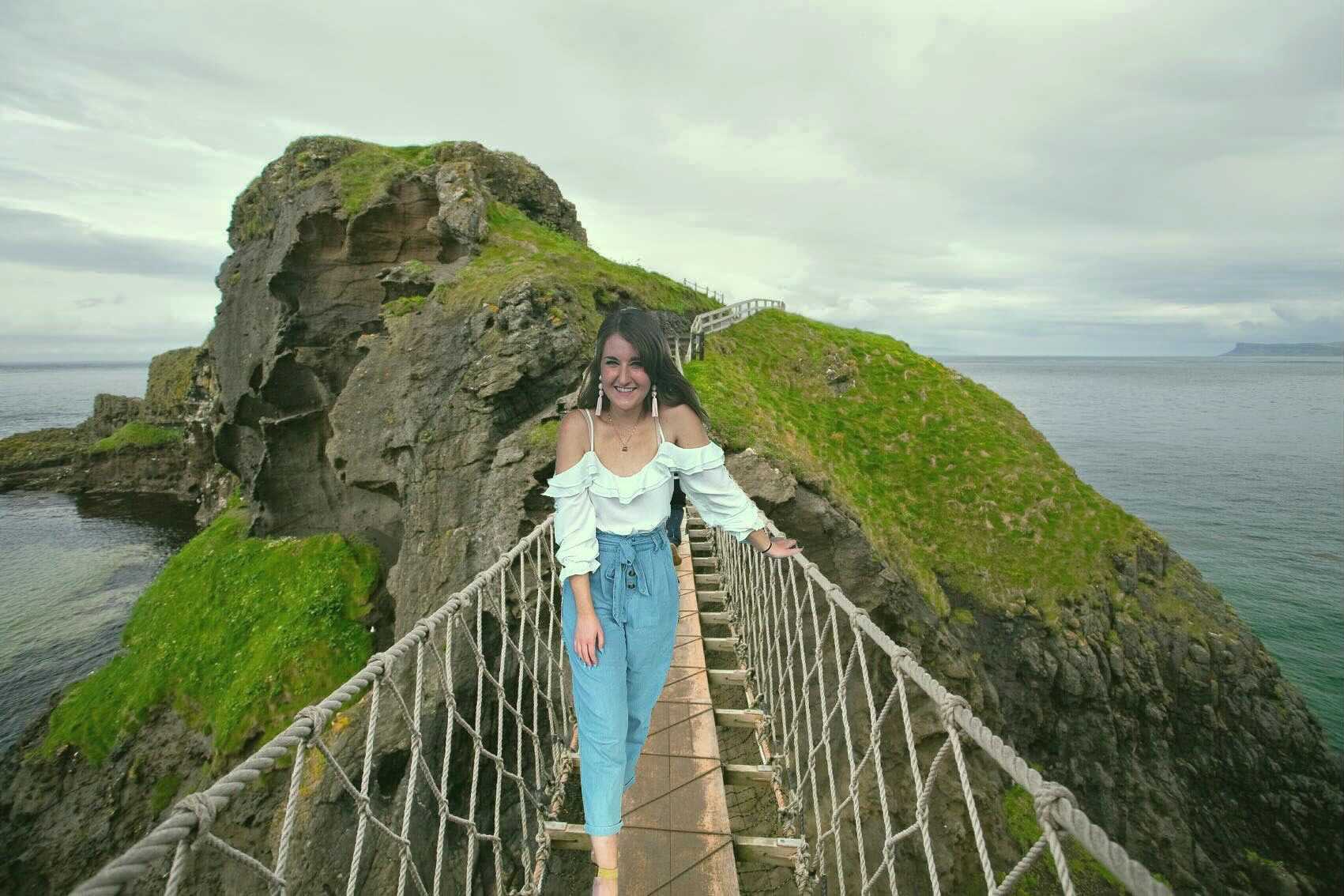 Erin Sargent
Erin Sargent is a graduating senior at the University of Montana School of Journalism and the Editor-in-Chief at UM's independent student newspaper, The Montana Kaimin. She began writing after watching The Princess Diaries at 8 years old, and has grown to love culture reporting and coverage of women's healthcare. After college, she will be working in content and social media for Girls' Life Magazine. While she was never able to travel to Northern Ireland to report, she does rest in the comfort of sharing a Guinness with her classmates and watching Derry Girls.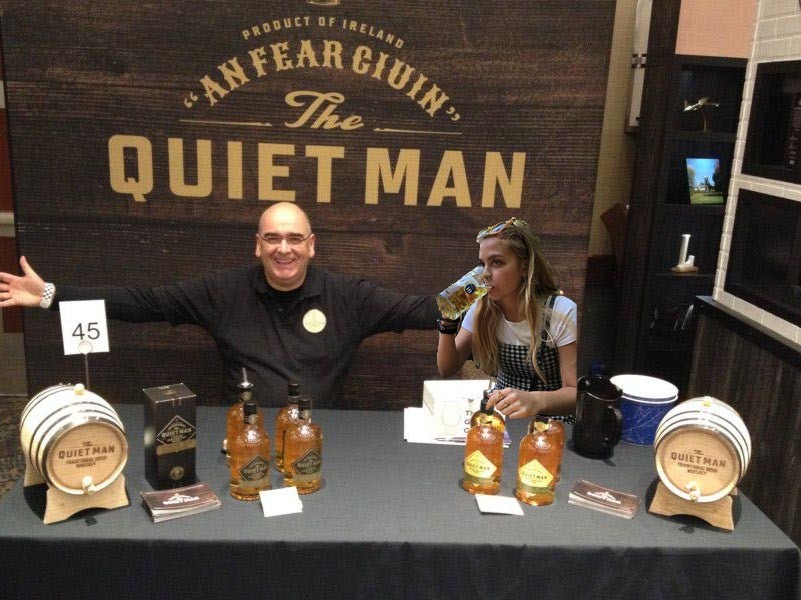 Addie Slanger
Addie is a senior from Helena, Montana, studying journalism and Spanish at the University of Montana. Feature Editor at the Montana Kaimin, her time in undergrad has instilled her with a true passion for reporting. She is excited for the opportunity to report abroad and has enjoyed the learning experiences that have come while examining Brexit's impact on Northern Irish businesses. Addie is interested in law and politics, and hopes to attend law school in the future.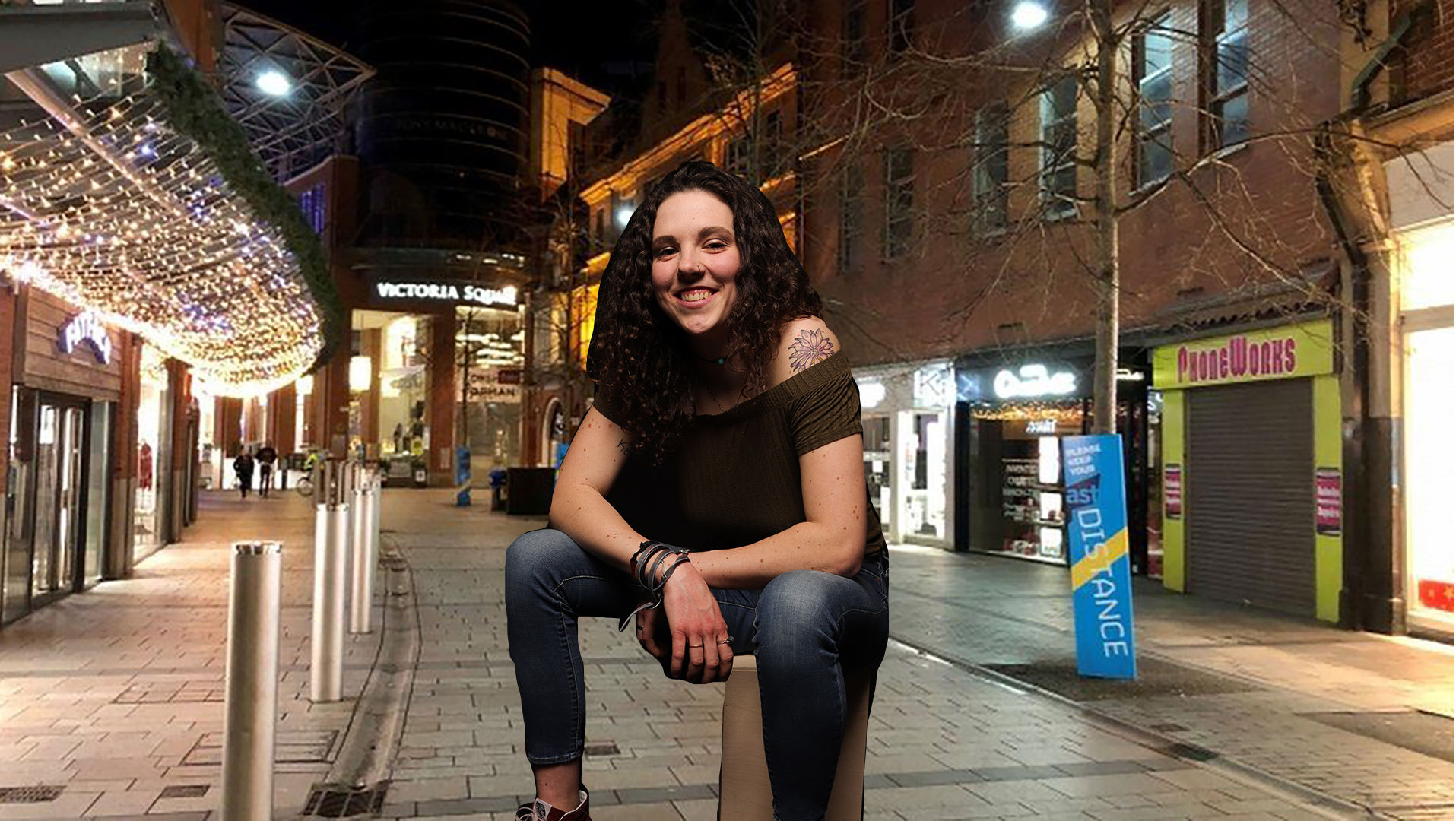 Emma Smith
Emma Smith is a photojournalist from the Pacific Northwest. Smith came to Montana with a dream to study Journalism in the mountains. After spending the summer before her freshman year traveling around Western Europe, Smith developed a passion for traveling and talking to people in other countries to hear their perspectives on life. Smith is looking forward to graduating so she can continue to pursue photography and travel.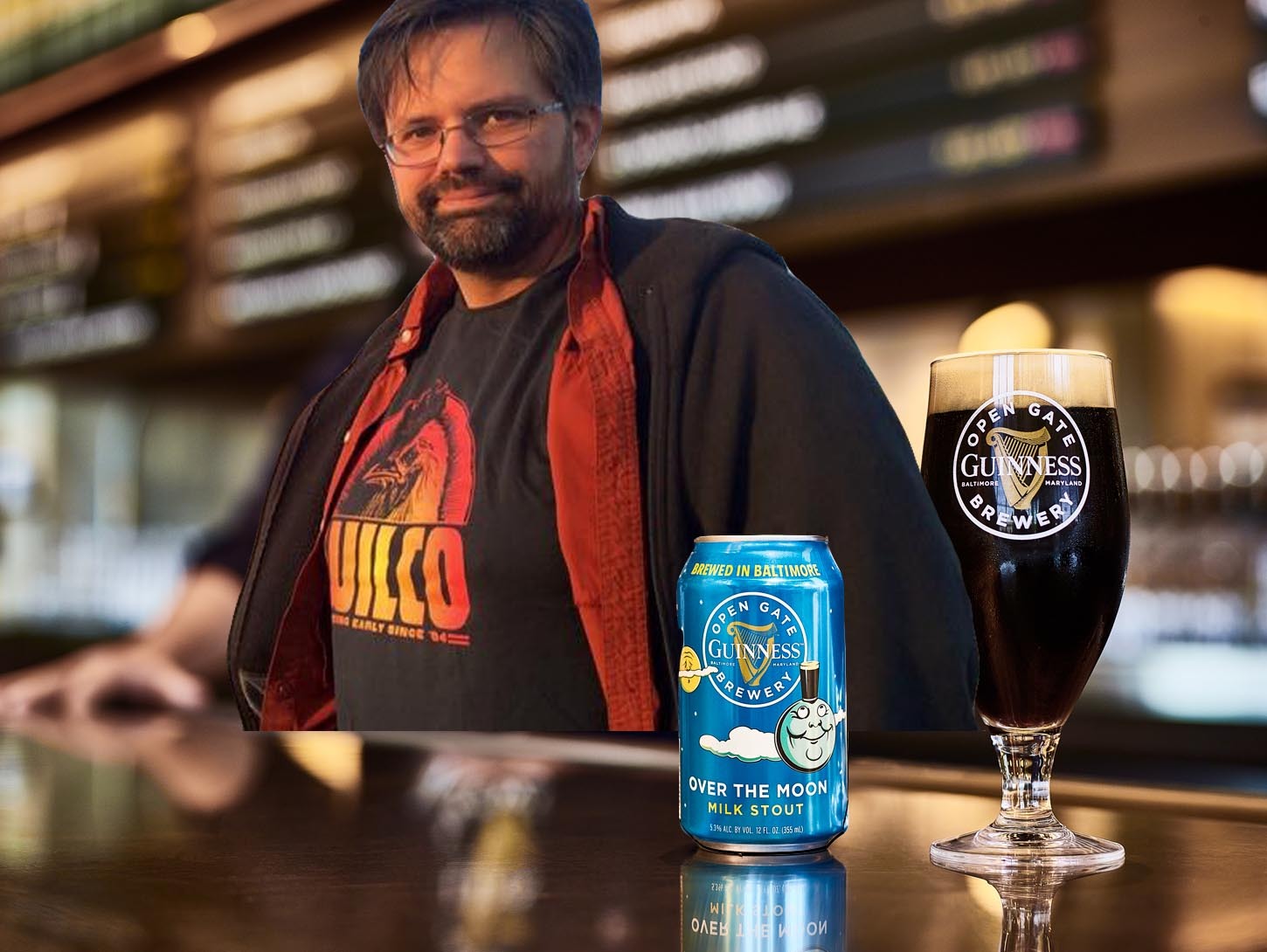 Lee Banville, Professor
Northern Ireland has been an area of interest for decades. Having helped cover the peace agreement in 1998 while working for the PBS NewsHour and having traveled to the region repeatedly, he decided to take a team of journalists to the region to explore how Brexit will affect the political, economic and cultural life of the region. He has taught at the University of Montana since 2009 and was editor-in-chief of the Online NewsHour from 1995-2009.