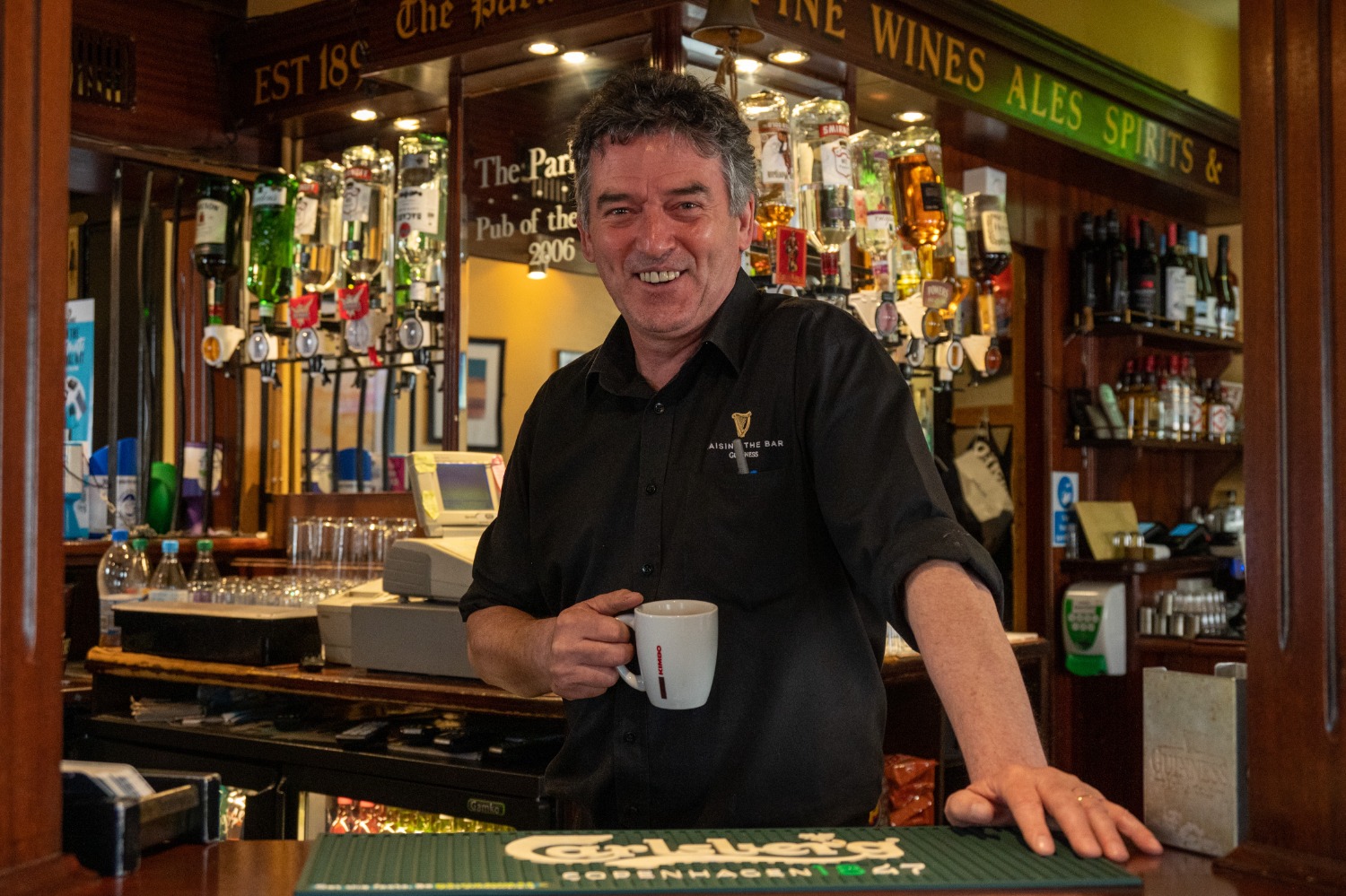 LONDONDERRY – By the start of June, John White had noticed a change within the Park Bar. After 30 years at the Derry/Londonderry pub, he's seen a lot of people enter the wooden doors, usually older.
Now, after 27 months since the first lockdown, he's noticed a complete shift in his clientele. They've become younger. And the older regulars, if they even enter the pubs, have become more wary of one another. Although the clientele has completely shifted, the pub has begun to fill, as it once did prior to Covid.
"Older people have to defend themselves. We don't see them mingling within the crowds. They are more cautious when they are out," said White. "If I see masks, it's on older folks. We don't see younger people who follow similar sentiments and that's why I think we see more of them."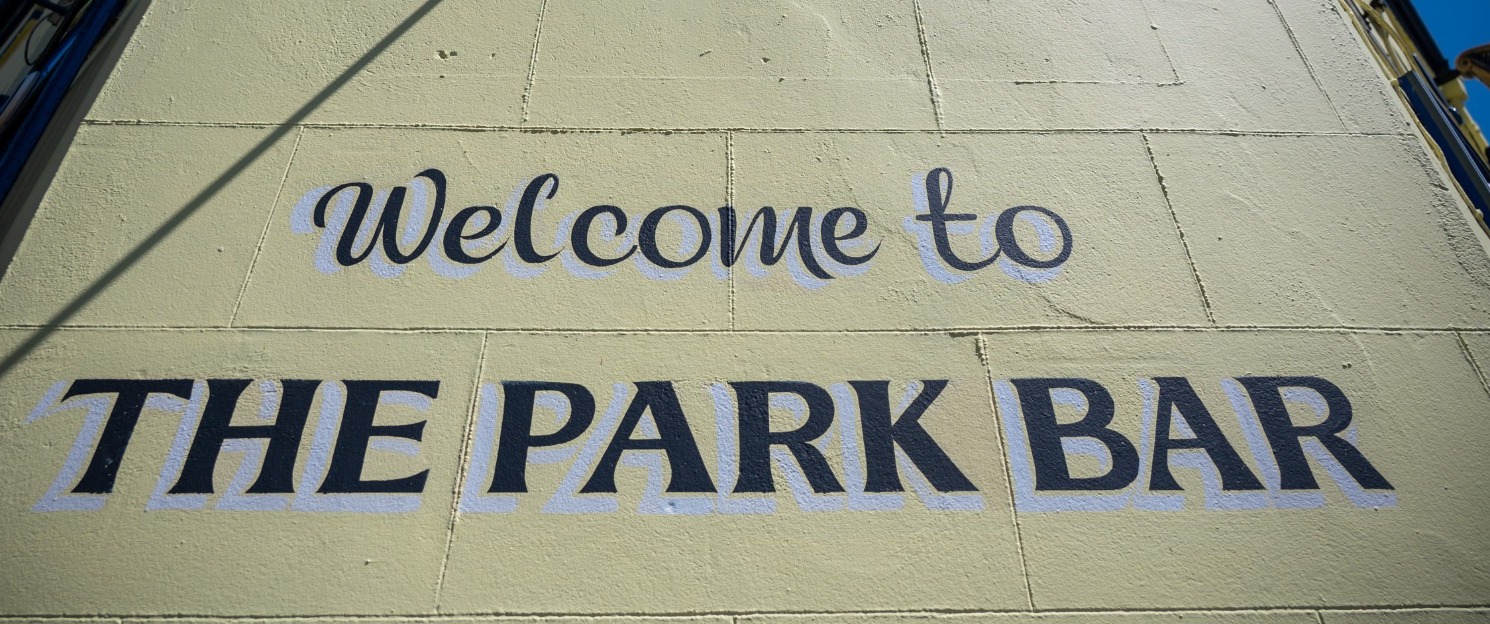 At this point, he's happy to see more of them. It will mean survival during a tough time for bars and restaurants here and everywhere. The Park Bar closed two weeks before it was made mandatory by the Northern Ireland government. White said one pub would close, then a whole block would follow, yielding to pressure from people to close and promote safety. The rest were forced to close to the public one day before Saint Patrick's Day in 2020.
Throughout the closure, the Park Bar prepared to open on four different occasions, but as the day would approach, restrictions and cases would change.
In NI, Covid closures looked and felt more extreme than they did in the States, and businesses throughout the country felt the pinch.
Karen Bonner is a senior economist at Ulster University in Coleraine who's been monitoring the effects of Covid on NI businesses. "Depending on how much tourism there is this year, that actually might decide whether they stay afloat or not," she said. "I think they probably could have managed one or two years of low numbers. But I think if that happens again this year, there may be more closures because they just can't weather for three years."
Three Covid closures here lasted from six to eight weeks. People from different households could not meet in indoor spaces. In addition, the government imposed restrictions on the distance a person could travel from home. Non-essential businesses, such as visitor attractions, were required to close. If restrictions were not followed, police could issue fines, and they did. More than 8,100 personal fines were issued along with 2,216 warnings. Only 81 business fines were issued, ranging from $1,500 to $12,000.
When the country would re-open, it was with restrictions on hours, occupancy, distancing, masks and cleanliness. All businesses deemed "close contact services" would remain closed. This included: barber shops, beauty salons or spas, tattoo shops and massage-therapy services. Fines were still imposed by the government ranging from $75 to $1,000.
Even when businesses were allowed to re-open, many did not — especially those within the tourism or attraction industry. Coastal Route tourist mainstays including the Old Bushmills Distillery, Carrick-a-Rede rope bridge and Kinbane Castle remained "temporarily closed" or closed to tour buses in early June, even after all restrictions were lifted three months earlier.
"Tourism businesses were some of the first to close and the last to re-open," Bonner said. The industry is a driver of the NI economy. In 2019, tourists tracked in more than $12 billion in an economy estimated at $50 billion.
Northern Ireland's international tourists dropped by 94% in 2021, down to 150,000 from the 2.5 million visitors in 2019. Domestic visitors, tourists who live within the UK and Ireland, also had a decline of 47.5% from 2019's 4 million tourists.
To help businesses, NI released 66 tourism schemes, another name for plans and promotions meant to stimulate the economy. They included the Large Tourism and Hospitality Business Support Scheme, a $32.6 million program to support larger hospitality and tourism businesses impacted by Covid regulations.
According to the Tourism NI website, another scheme aimed at small businesses sent each citizen a $126.50 voucher to spend at local businesses. Other schemes meant to teach business owners how to make better media and increase exposure, adapt to Covid restrictions and do better financial planning. The schemes totaled out with the UK government giving about $274 billion to companies.
One scheme that had its ups and downs was "Good to Go," which told visitors via signs and certificates which businesses were following Covid restrictions. Businesses would sign up to be a part of the scheme, then have to follow rules about distancing, cleanliness and abide by limits to the number of customers within an establishment. After they passed the initial inspection, they got the green check-mark to display in a window or door, along with an agreement to allow other random inspections.
Friels Bar and Restaurant was one of the first of more than 1,800 businesses that became good to go.
Dermot Friel is the owner and manager of the five-generation pub in Swatragh, County Londonderry, established in 1837. Its history includes service as a soup kitchen in the Great Famine in 1847. It's now the only place on the island of Ireland with the original famine pot on display in its original place.
The good-to-go sceme seemed like a good idea to Friel. "Tour operators want to know if their guests and visitors will be looked after in a safe environment," he said.
Now Friel's business is doing very well. He said that business had improved compared to pre-Covid, and they have a pretty "packed-house" on the nights they are open.
This scheme ended on March 31, 2022, when most of Northern Ireland was out and about in bars, restaurants and shops maskless.
Even with the scheme coming to a close, Friels still has their green check mark posted. He said that although the scheme ended, it still looks good for his business, "It shows that we care for the customers."
According to the UK's Office of National Statistics, NI had the lowest Covid-positive rate in the Commonwealth – about 1 in 80 at the end of May, compared to the highest – 1 in 40 – in Scotland.
"We drew the scheme to a close because we're coming to the end of Covid and all our restrictions, basically, were lifted by February," said Megan McCluskey, tourism industry communications administration officer. "There was no need for this scheme by 2022. But we felt that it did what we wanted it to do: Provide people that reassurance for the last few years, that when people were going out and such, they were being Covid alright."
As "Good to Go" and other schemes end, one still stands strong: the National Tourism Events Sponsorship Scheme. The scheme is being used to support tourism events and businesses with legislation, guidance, audience engagement and economic recovery. This, paired with the Recovery Plan, is ensured to help businesses still struggling.
As the seventh wave of Covid-19 hits, according to WHO the cases have fallen by 17% worldwide and deaths have fallen by 7%. Consumer Sentiment Research says in its PowerPoint summary that this is the most optimistic wave to date with many people believing that cases will continue to drop and they will be able to return to a state of normality.
There is a more positive mindset toward travel since the last wave, with 82% thinking it would be safe to travel within NI. That's a 71% increase from what the research firm terms as Wave 6, when it was 11%, thanks to access to the vaccine, decrease in cases and variants slowing down.
Although people are beginning to feel safer, businesses still have a common struggle: staffing. Places like Clements Coffee in Belfast have had to cut hours for lack of employees.
Clements used to be open seven days a week for 15.5 hours. Now it's open six days a week for eight hours. Without the staff, owners are unable to do two shifts. Pre-Covid, they'd have at least three staff members on each shift now they have learned to function with one person and cut the second shift.
"I have tried to go back to normal hours three times already, when we think that we've built up the staff to where we need them to be to be able to open it, then something happens or somebody leaves," said Lisa Evans, Operations Director for Clements Coffee. "Which is a problem that we've been fighting since Covid. Hard to get staff and hard to retain them. They don't seem to stay the same way that they did before."