SWATRAGH — In Gabriel O'Kane's workshop in Swatragh, County Londonderry, between green fields filled with cows, he has a priceless machine. He can load four ash planks into it and, after five minutes of mesmerizing and methodical carving from wheel-shaped tools, he has four increasingly precious hurls.
Hurls, or hurleys, are sticks made of ash wood that are instrumental to Ireland's oldest game. O'Kane has been making hurls for over a decade and with his specialized carving machine, it's now easier for him to produce around 40 sticks a day. And that's a feat in the current supply issues plaguing hurling.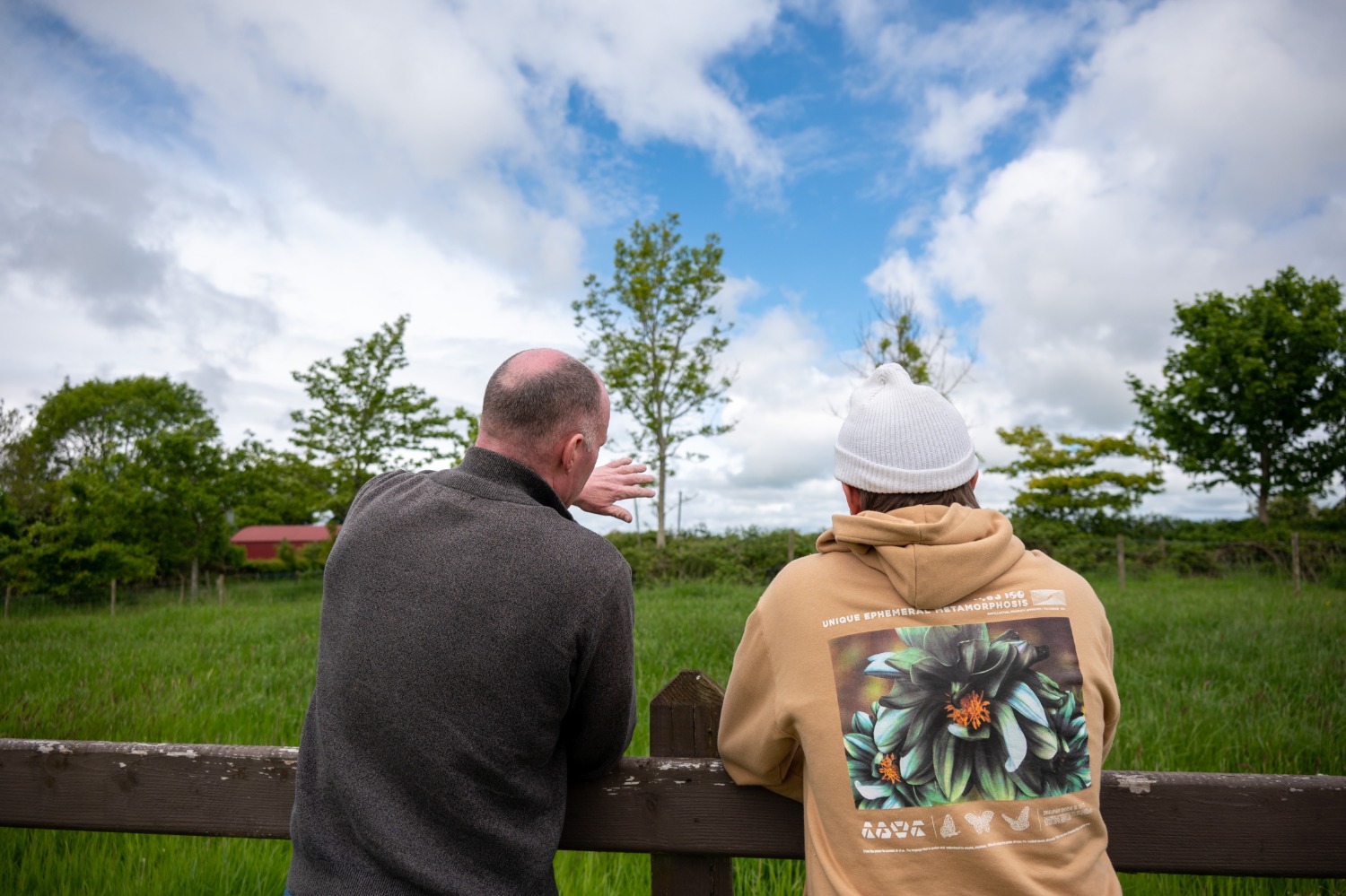 At the end of O'Kane's driveway, leading from the house he built himself, sits a massive ash tree. The tree, if inspected carefully, has a fungus known as ash dieback. It's one of a few reasons O'Kane and other hurl manufacturers find their craft and livelihoods threatened.
"We have enough (wood) to keep us going for this season and the next, but after that is uncertain, and that's worrying," O'Kane said.
Proper hurls are made only from wood located at the base of ash trees, where it's the strongest. They come with a specialized curve that fans out into the head of the hurley, used to help smack a ball across a sometimes 160-yard field.
Hurlers must balance a ball on the hurl, so it can't be warped on its sides. When the ash wood arrives in a workshop, it's dried out for days so this doesn't happen. It's a laborious, exacting process.
But according to the United Kingdom's Woodland Trust, the fungus like the one inside O'Kane's tree is projected to kill around 80% of the UK's ash trees. In 2018, 49.2% of Northern Ireland's landmass was found to be infected by the fungus.
Hurling is part of the fiber of most Catholics in Ireland and Northern Ireland. They learn to play in primary school and many consider hurling the national sport of Ireland. At the All-Ireland level, hurling clubs are governed by the powerful and popular Gaelic Athletic Association and teams from both Ireland and Northern Ireland compete every year in Croke Park, the famous stadium in Dublin that's also hosted U.S. college football and NFL games.
Hurl-maker Michael Scullion found out about the ash disease and what would ultimately contribute to him closing his shop from a journalist. This was when he was busy being a go-to supplier, shipping hurls all over Ireland and the UK and even to the U.S. and Australia. It started in earnest for him in 2003, when he inherited the hurley shop in Ballymena, County Ulster, that his father started mainly as a hobby in 1979. But when a local hurling team supplied with Scullion hurls won the All Ireland Senior Club Final in 1989, the business took off.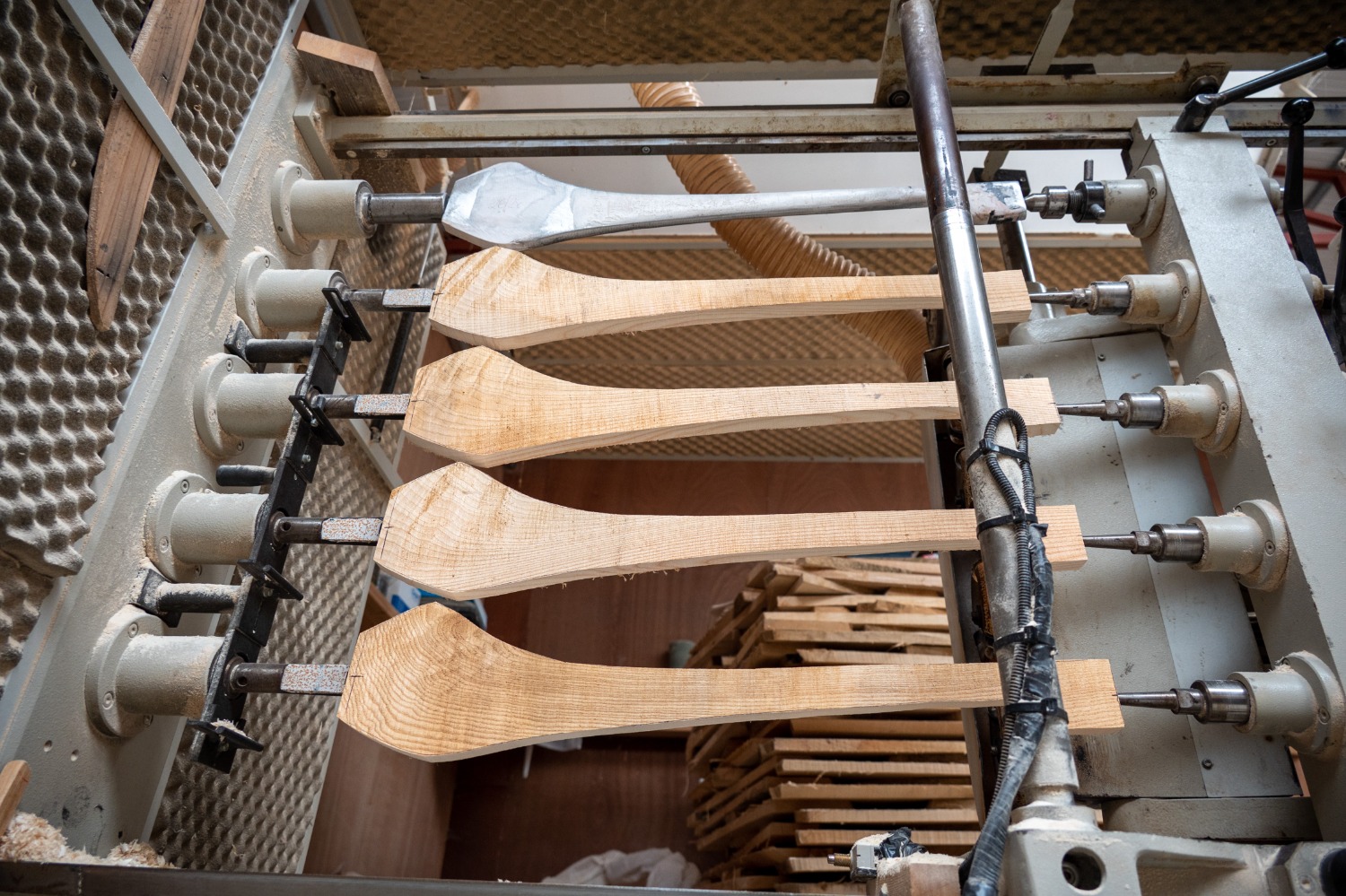 It's never been an easy way to make a living, he said. "In a way, it's always been hard to get ash, good quality ash, to make hurls anyway."
And while hurling isn't the most popular sport in Northern Ireland, it has the deepest roots, said Keith Bailie, sports editor of the County Down Spectator and the Newtownards Chronicle in NI. Bailie didn't play Gaelic games growing up in a Protestant family, but he now covers them for his job.
Hurling "just wasn't an option, wasn't talked about, wasn't even considered," said Bailie, who lives in Belfast.
But it's been around since the first people arrived in Ireland and has been part of the popular culture since the in the 1800s, he said.
Every one of the 32 counties in the Republic has its own hurling team and all of the teams compete in the Dublin tournament every year. Some hurling clubs are even named after former members of the Irish Republican Army and have murals for those killed in the Troubles outside their grounds.
"That is something that puts people from a Unionist background off from playing Gaelic games or being involved in any way," Bailie said.
But changing that might make for possibly gripping TV. A documentary series about a GAA club in a predominantly Unionist area of Belfast is the focus of a new show, "Le Chéile (Together)," that will air on BBC 2 NI in Irish (with subtitles). The club started in 2020 and now has about 1,000 members, according to a report in the Irish News.
Efforts like the GAA's Diversity and Inclusion Plan have tried to encourage more Portestant school children to play traditional Irish games like hurling, but as of 2022 most hurlers are still from Catholic descent.
In NI, the ash dieback became news just after it was detected in Northern Ireland in 2006. The disease grows inside of trees, blocking their water supply and eventually killing them.
"Evidence of Ash Dieback will be clear to be seen on your travels in Northern Ireland," said Fionna McKenna, the head of plant health and horticulture in NI's Department of Agriculture.
The department of agriculture did work on ways to prevent the fungus from spreading and created an online help center with a reporting option, but the fungus continued to spread. The online ash dieback tracker stopped in 2016.
When that reporter called in 2013 to ask Scullion his reaction, "I really wasn't familiar with it at all at that point and then obviously learned a good bit about it," he said.
Simultaneously, demand died down. Scullion said that most hurling clubs already had hurls, so they would only come to him sparingly. With a shortage of materials and less demand, Scullion turned to giving tours of his shop to bring in revenue.
He finally ended up closing his shop commercially three years ago. Now he only makes hurls in his free time for personal use. A hobby shop started by his dad in the late '70s became an international exporter, and then it returned to its roots. Scullion's shifted focus entirely and is now working toward a degree in horticulture.
"When we would have been falling trees, I would have been in woodland looking at the nature around me," Scullion said. "That's something that has interested me."
With the closure of Scullion Hurls, only a select group of hurley makers exist. The hurl manufacturers now have to import 80% of their ash, according to a report from the Irish News. Most of the imported ash comes from Eastern Europe and, specifically, Ukraine. And that poses a whole other problem after the current and prolonged Russian invasion.
"Some people have tried to fill that gap, looking to other sources like bringing in wood from Europe," Scullion said. "A lot of people were reliant on that supply. I have no doubt that supply has dried up due to the ongoing war in Europe."
Gavin Duffy knows the struggle. He's a hurl manufacturer with a warehouse in Poleglass in west Belfast. He's also the coach at a local hurling club.
Duffy's well-known in the country for being able to source good ash from other parts of the world. Before Scullion Hurls closed, Duffy would've sold timber to it.
He attended college in Illinois and Minnesota when he was in his 20s. That meant he couldn't attend or watch the hurling playoffs in Croke Park, so his family sent him a flier to keep up and help him feel a little less left out. On it, he noticed an advertisement looking for ash importers. After taking a glance outside his window and seeing ash trees, Duffy decided he could maybe give it a go.
When he returned to Northern Ireland, Duffy teamed up with his uncle, who imported wood for furniture. After he began importing wood and crafting hurls, he learned about ash dieback.
He and other hurl manufacturers were then pulled into a meeting with Michelle O'Neill in 2005, who was then the Minister for Agriculture and Rural Development. She's currently the top Sinn Fein leader in Northern Ireland.
"It just sort of had come out of the blue," Duffy said. "They were very fearful for the native (tree) species here in Ireland."
Because of Duffy's connections, he was able to import wood from different countries and parts of the United Kingdom. He also began visiting the countries selling him timber.
Then in early 2022, Russia invaded Ukraine, a main supplier to Duffy and other hurley makers. For Duffy, the Eastern Europe and Ukraine supply chain was cut off.
"I've been to Ukraine several times … lovely people," he said. "It has obviously shut down another huge avenue for us to import timber that's already pretty scarce."
Duffy and O'Kane, who are still operating, now face an uphill battle to keep their shops open.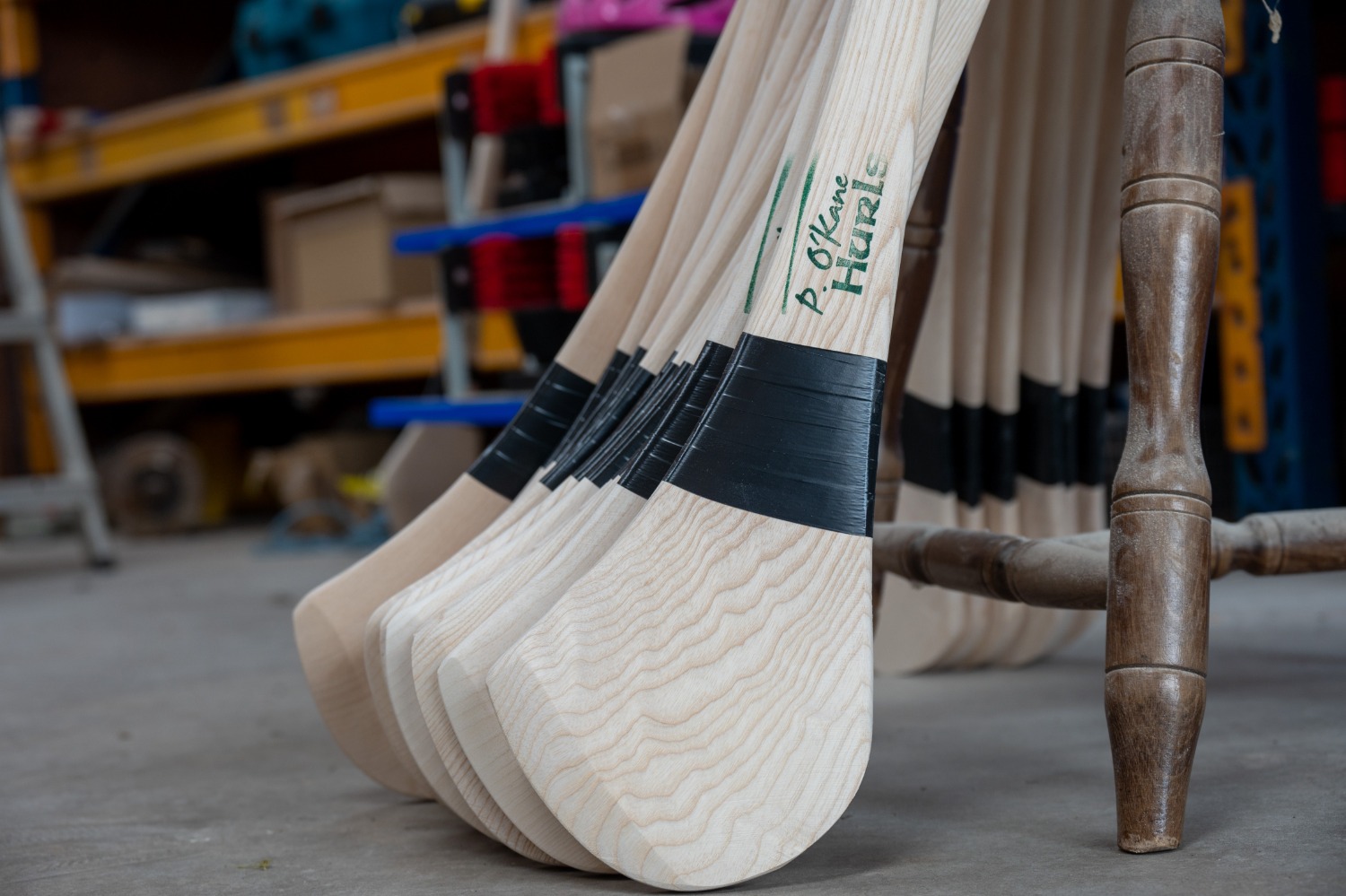 O'Kane repairs hurleys himself, so as long as damage isn't too bad, he can keep hurls in circulation. He'll even fix hurls made by other manufacturers in order for the sport to continue. He's looking to the future, even if that means the equipment has to change.
In the front of his shop sits two carbon fiber hurls.
"Maybe that will be the only way of playing hurling, with one of those," O'Kane said. "There may be no more ash."
O'Kane says that the carbon fiber hurls aren't as personally crafted as the wood ones. Ash wood has a naturally different weight and density in each plant, so choosing a wood hurl leads to a more personal connection to it.
Duffy, meanwhile, is relying on his ability to source wood from different places for the time being. As a sports development officer at Queens University in Belfast, he feels that no matter what happens with hurl manufacturers, hurling will continue.
"You had times where it was banned and things like that … [but] from a spectator point of view, it catches the imagination of the world," he said. "We're managing and I think we'll continue to manage."