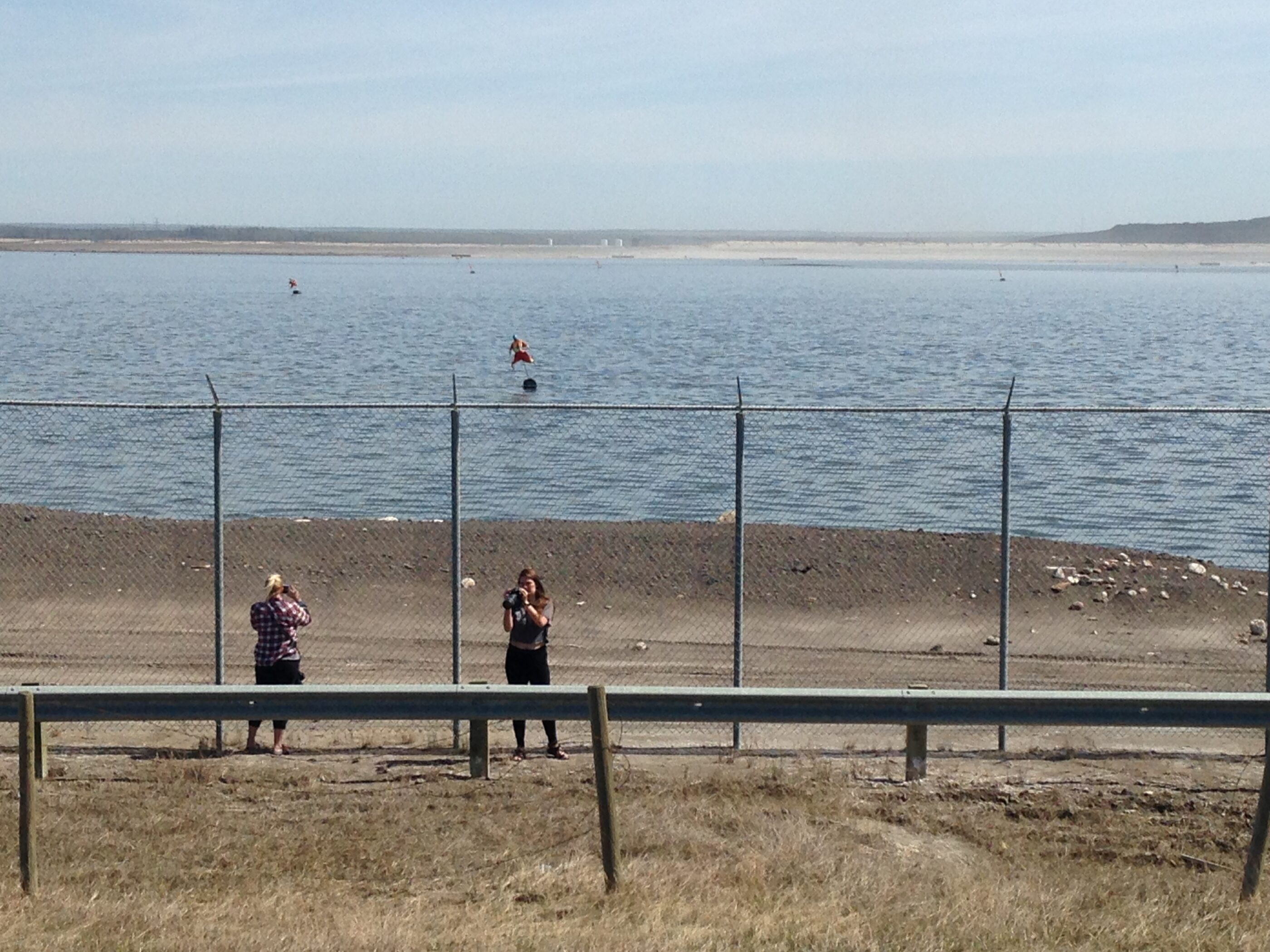 05.19.2019
Fort McMurray, AB
It's Sunday! It's also the middle of a long holiday, with Canada's Victoria Day tomorrow. That didn't stop our curiosity, though.
We kicked off the morning with a visit to the Oil Sands Discovery Centre. The $9 million project was funded by large oil sands companies in 1984, and has a definite industrial spin to its educational displays.
Some displays were true, but only presented part of a story. Other bits were just outdated. "Some biologists think caribou may be threatened" doesn't hold true anymore. Mark Hebblewhite and most other wildlife biologists label the boreal caribou as threatened and well on its way to extirpation.
Overall, the centre helped us understand the viewpoint of oil sands producers. It couldn't replace hands-on experience, however, so our bus headed to the sands themselves.
The large companies barred us from on-site tours, but the road was all we needed. Students determined stops, yelling out to professor/chauffeur Jeff Gailus when they spotted something.
Video, audio, photo, even notes for print pieces: We gathered a bit of everything. The heart of the oils sands added a lot to our stories. Two more weeks to go!