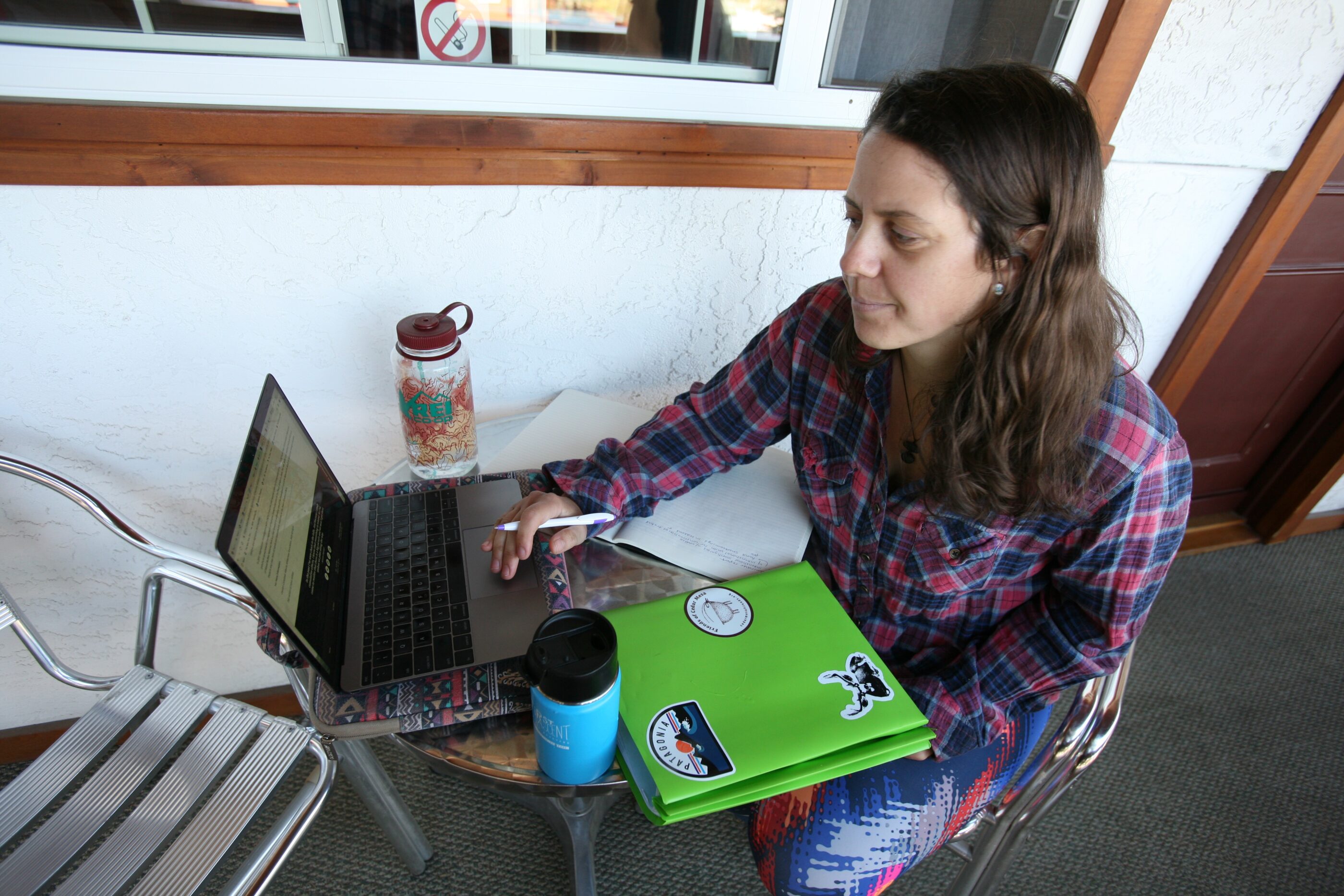 05.11.2019
Missoula, MT to Radium, British Columbia | 331 miles
And we're off like a shot in the wrong direction! Don't worry, we only took two wrong turns, and both were short and scenic.
Northern Exposure 2019 opened with a travel day. Our group of nine broke in the University of Montana's "activity bus" with seven hours of driving. Big shout out to Jeff Gailus, our professor: He's built a pretty solid wall from our reporting and camping gear.
First stop in Canada? Lunch at the First Perk Coffee House and Eatery in Jaffray, BC. Second? Radium Hot Springs for lodging, dinner and a little work.
---