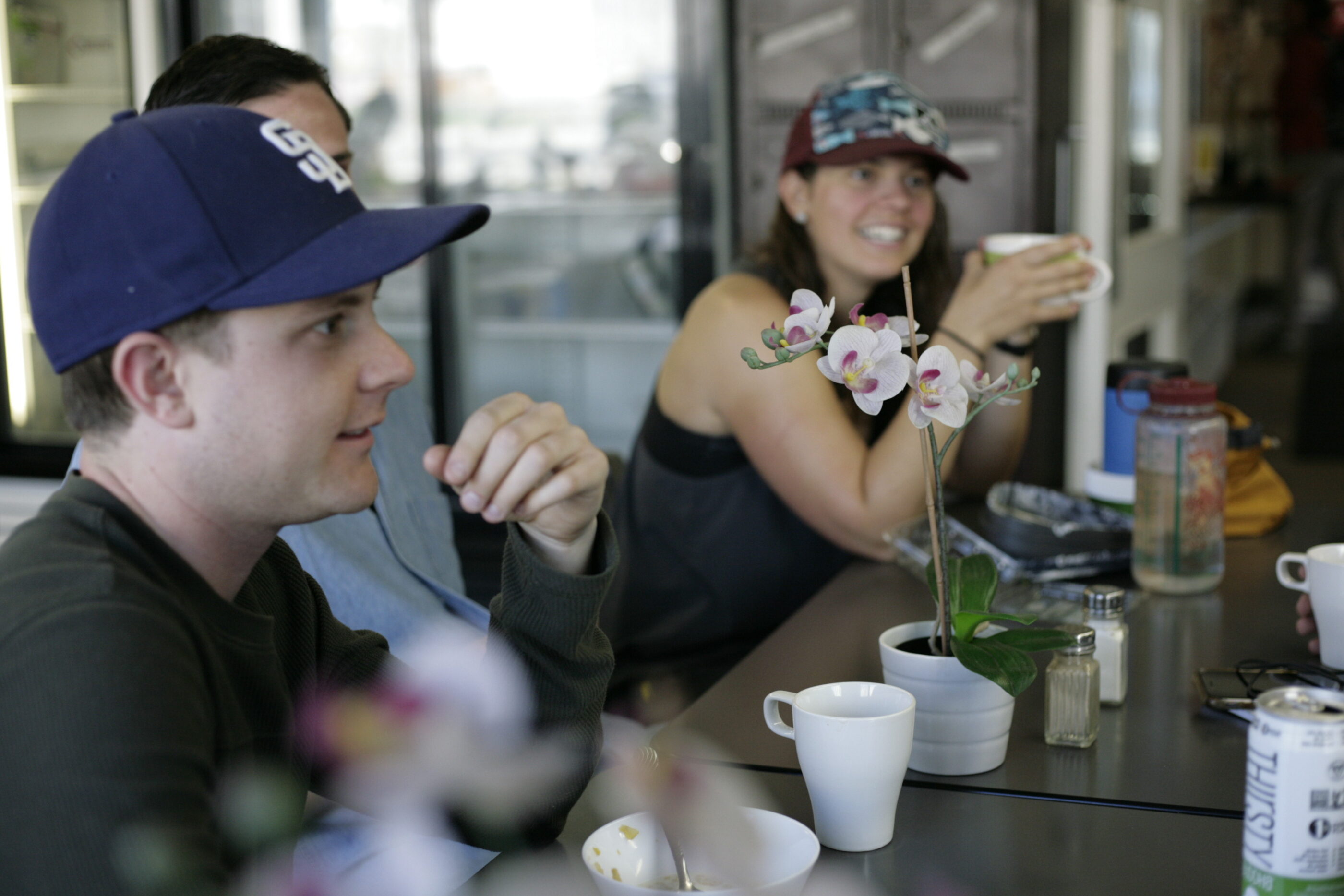 05.14.2019
Calgary, AB
Student journalists Michael Cast, Victor Yvellez, Stephanie Maltarich, Kevin Trevellyan and Dan Ennis enjoyed their last morning at Hostel International (HI) Canada in Calgary in the shared dining area.
For three nights, our team slept in wooden bunk beds and took advantage of the hostel's high-speed Wi-Fi to contact sources and conduct online research for our stories. Among the many benefits of hostel life, the opportunity to interact with hostel workers stands out the most.
One hostel worker, Jason Wong, came to Alberta from Da Nang, Vietnam, when he was ten years old. Although he's now 46, he remembered his first time trying bubble gum when he arrived in Alberta.
"I thought, 'What is this sweet sticky stuff?'" said Wong, who'd been a wide-eyed boy fascinated by the neon lights.
Wong eventually worked a part-time night shift for a local newspaper while he studied psychology and sociology in college. But when Wong took a job with HI Canada, he liked it so much he didn't pursue a corporate job in sociology.
"I like the interaction with people, and that really fulfills me," said Wong, who's worked at HI Canada for 19 years.
One hostel highlight for masters student Jenny Gessaman was meeting Abida, part of the hostel's cleaning staff.
"She embodied what a hostel is," said Gessaman. "She said, 'If I'm good to you, there's a benefit for me and there's a benefit for you.'"
Today, our team heads to another hostel in Edmonton. Over the past few days, we've interviewed a handful of people, taken hundreds of photos and our started building up our stories.