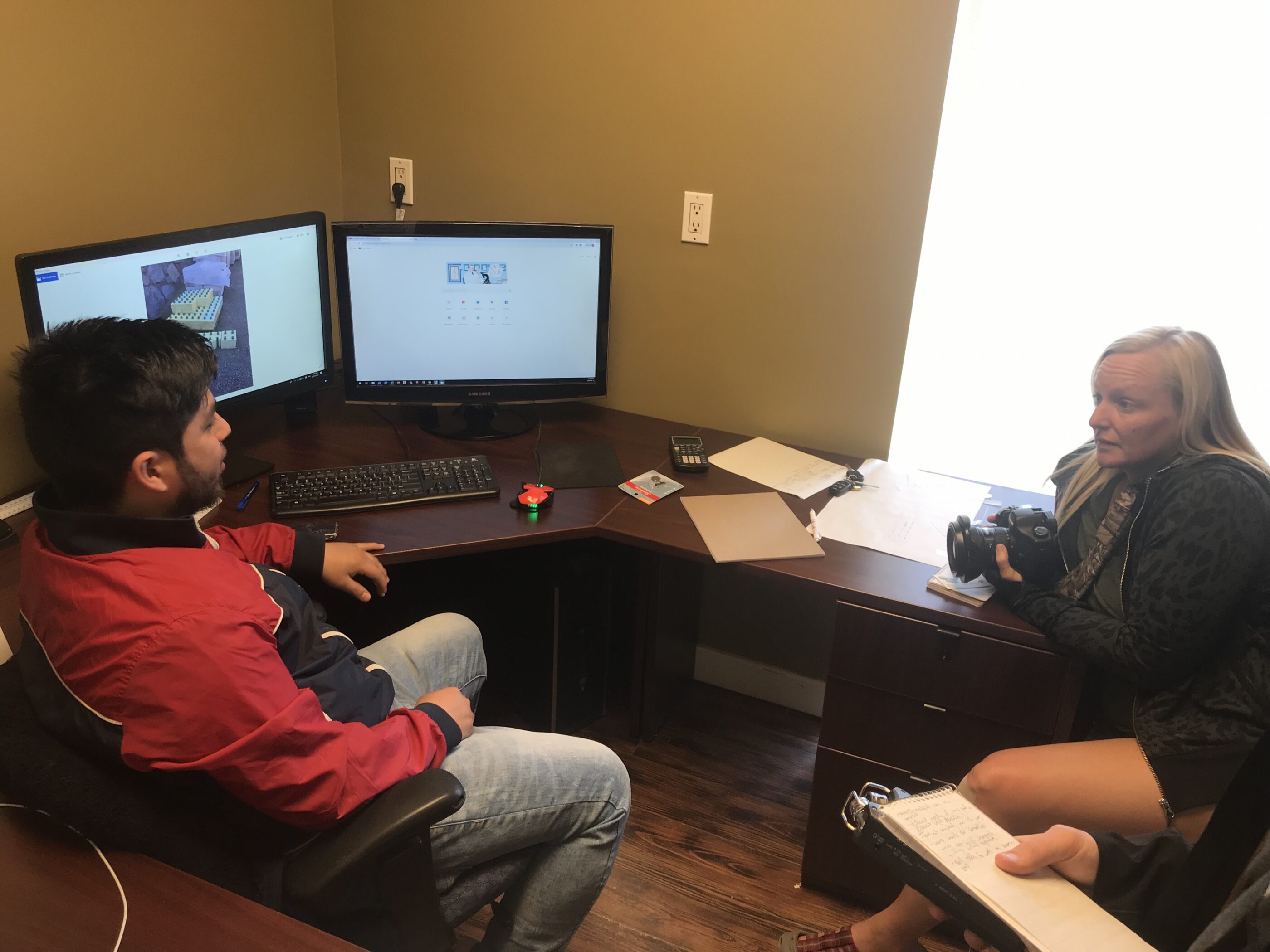 05.13.2019
Calgary, AB
With the next road trip a day and a half away, our group used Monday to split up and spread out. By dinner, Northern Exposure had corralled an amazing bunch of interviews and experiences.
Danniel Ennis, Alyss Stokovich and Victor Yvellez visited Dr. Jodi Hilty over at Yellowstone to Yukon Conservation Initiative headquarters. Hilty, chief scientist and president of the nonprofit, and discussed everything from caribou to the oil sands. Y2Y works to connect and protect habitat from Yellowstone to Yukon, so all three reporters got plenty of material!
Suzanne Downing, Kevin Trevellyn and Jenny Gessaman headed to the neighboring town of Airdrie for a tour of Just BioFiber. The company creates hempcrete blocks for construction. Looking like oversized Legos, these blocks are a mix of lime and hemp packed around an internal frame. Although their stories range from infrastructure and policy to science, all three grad students found plenty of material.
Stephanie Maltarich landed an interview with Alana Bartol, a nationally known artist currently working on contemporary pieces on oil and gas. Turns out Bartol is reading a new book, Little Black Lies by our own Jeff Gailus.
Northern Exposure isn't just parachute journalism, though. Everyone's making sure to get out and experience the feel of a Canadian city.
Michael Cast stumbled on a bit of a surprise: curious ground squirrels in the heart of downtown. There's actually 150 of the colorful critters around Calgary's parks, part of a display celebrating Canada's 150th birthday back in 2017.
I wonder what we'll find on Tuesday?
---